BB63
OLYMPIC DECLINED PRESS BENCH
Description
220cm
X 150cm

125cm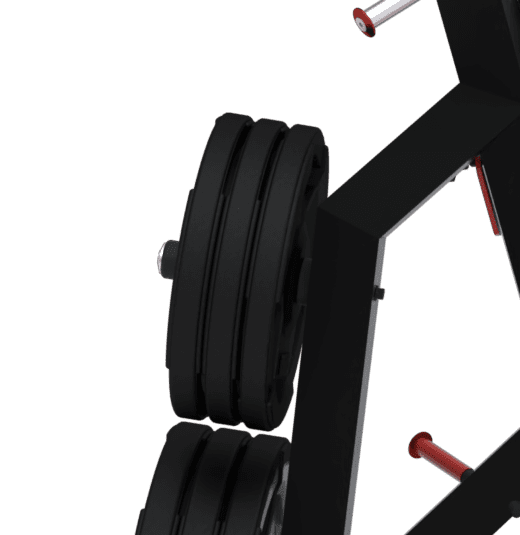 Plate holders Ø51MM

Plate holders allow to save training space and facilitate storage. This bench is equipped with 4 plate holders for space optimization. Users save time and movement when loading / unloading plates.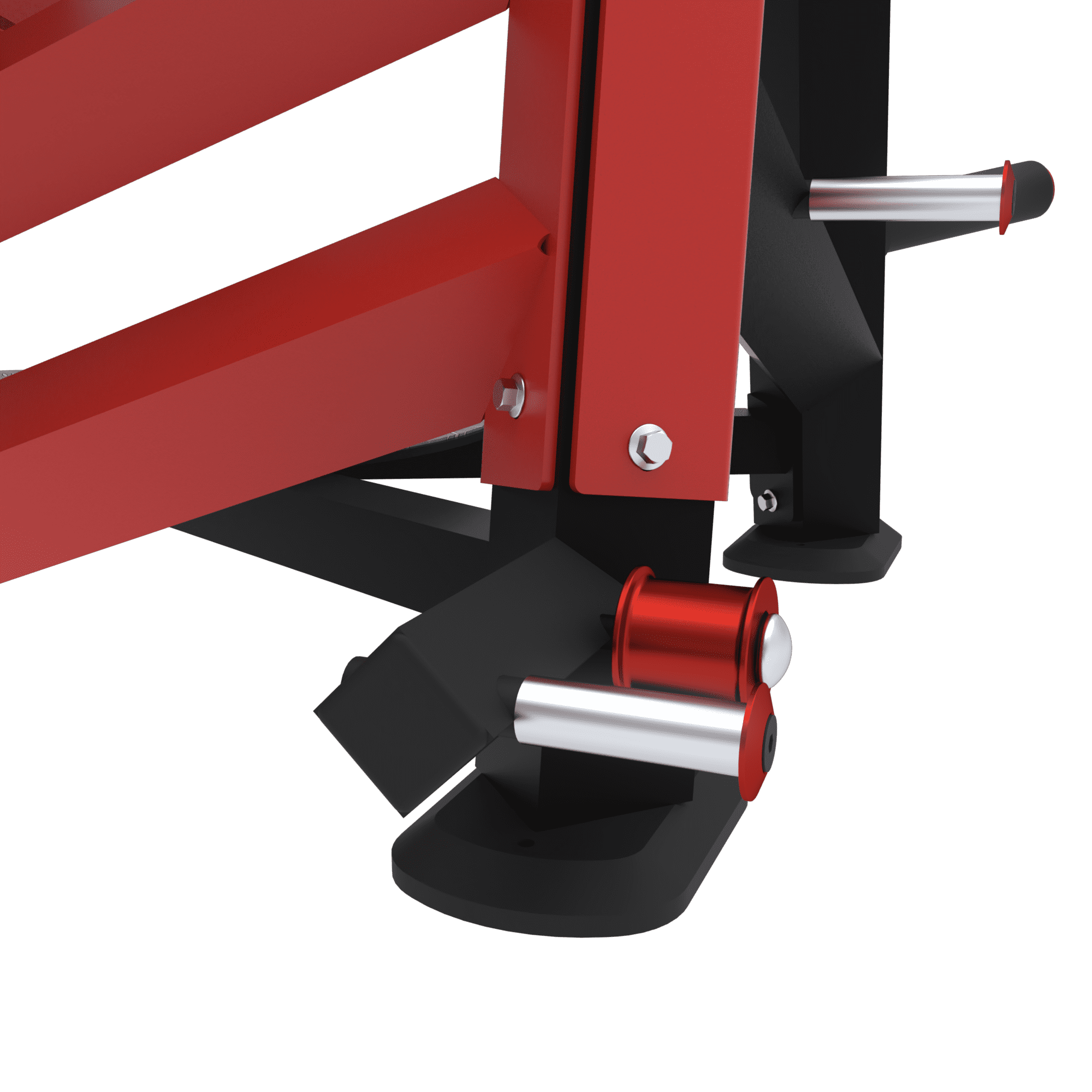 Workout with elastic bands
This bench is equipped with elastic supports to permit a work in progressive tension. They optimize performance while decreasing the risk of injury. The intensity of the contraction is thus, controlled and allows to work with maximum efficiency.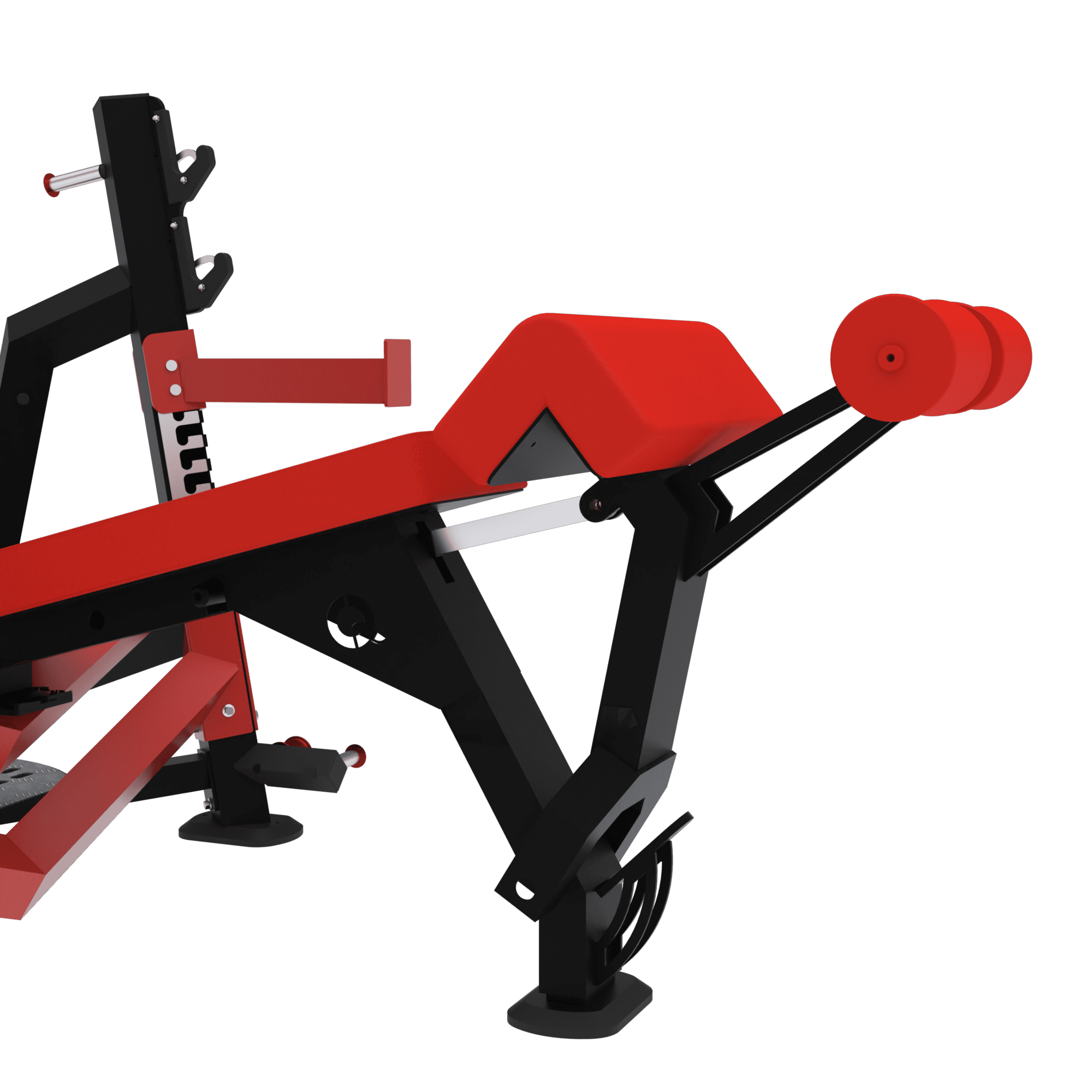 Adjustable desk
Designed for all kind of morphologies and pratics, the BB25 bench is is equipped with an adjustable seat and leg pads providing an optimal stability and comfort to users. The leg pad is adjustable with 8 different positions to workout for all kinds of morphologies and exercices.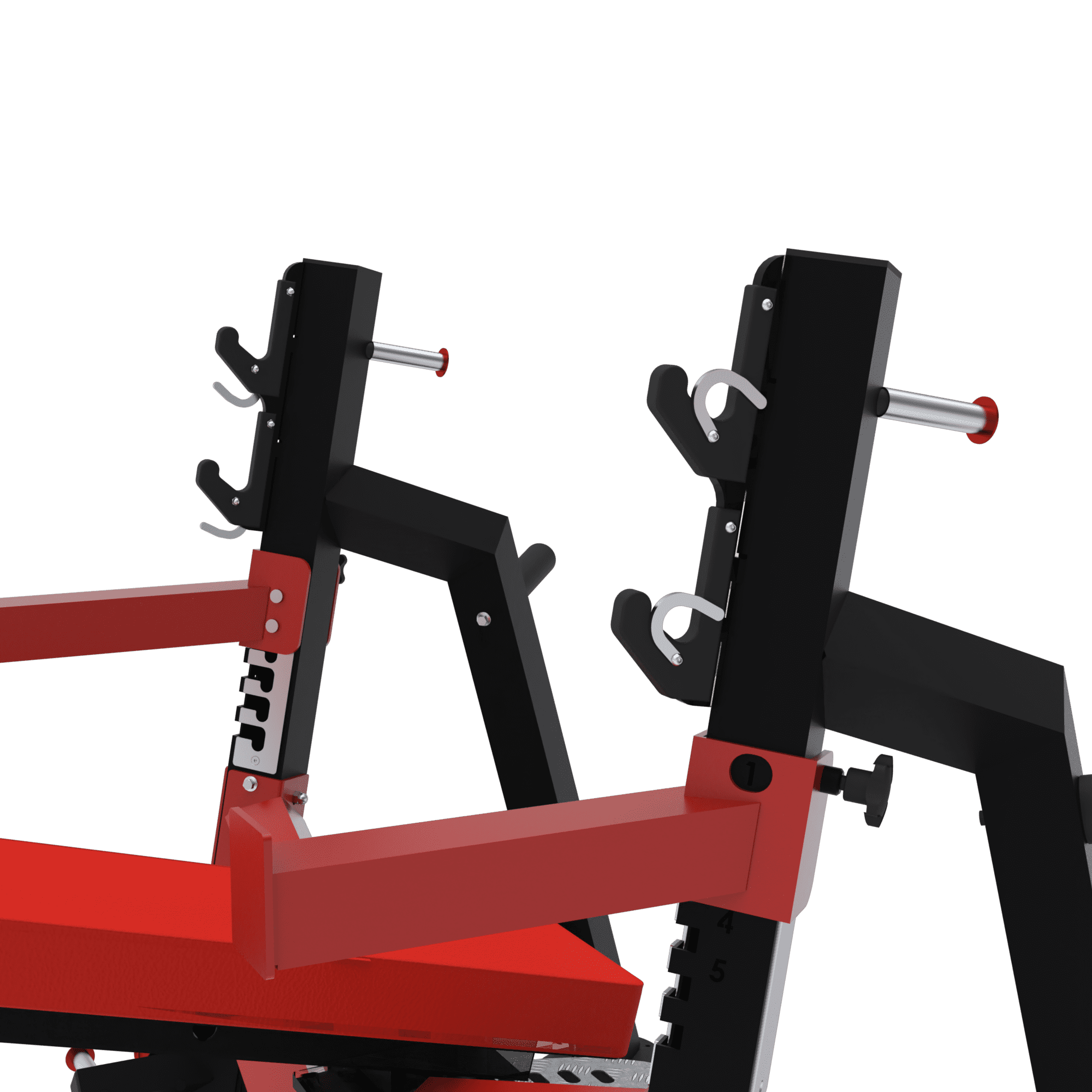 Adapted to olympic bars

Bench settings are adapted to be compatible with each kind of bar, especially with bars respecting olympic dimensions.
| CHARACTERISTICS | DESCRIPTIONS |
| --- | --- |
| Lenght | 220cm |
| Width | 150cm |
| Height | 125cm |
| Weight | 276lbs |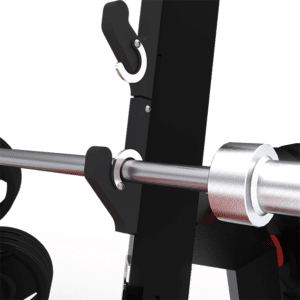 SAFETY
PERFORMANCE benches are equipped with maintaining hooks to avoid bar tilting while loading / unloading weight plates. PERFORMANCE benches also feature bar holders, to ensure safe heavy load workout.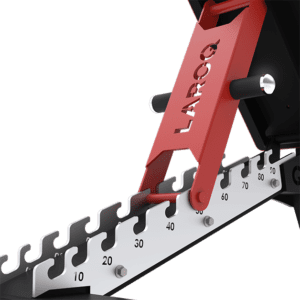 PERFORMANCE
Bench features have been designed according to international weightlifting standards. They have plenty of adjustments to adapt workout to all kinds of morphologies and exercises.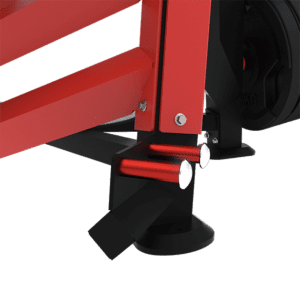 EFFICIENCY
Like the XTREM range of products, PERFORMANCE benches are equipped with elastic band supports enabling progressive tension workouts. The base has been specifically designed for a greater freedom of movement.