Description
145cm
X 60cm

45cm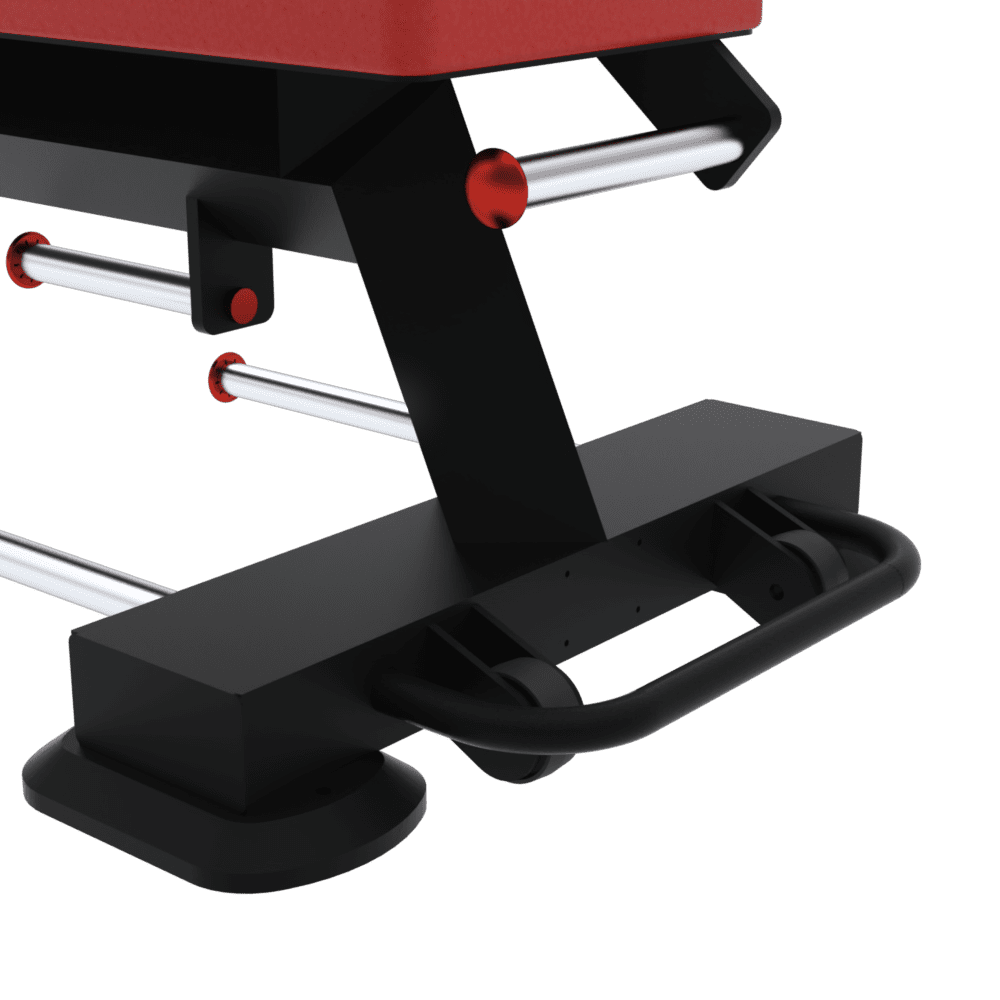 Transport wheels
This bench is equipped with two wheels to facilitate its movement and limit damage on the ground or on the bench. Besides, the handgrip offers more comfort while moving.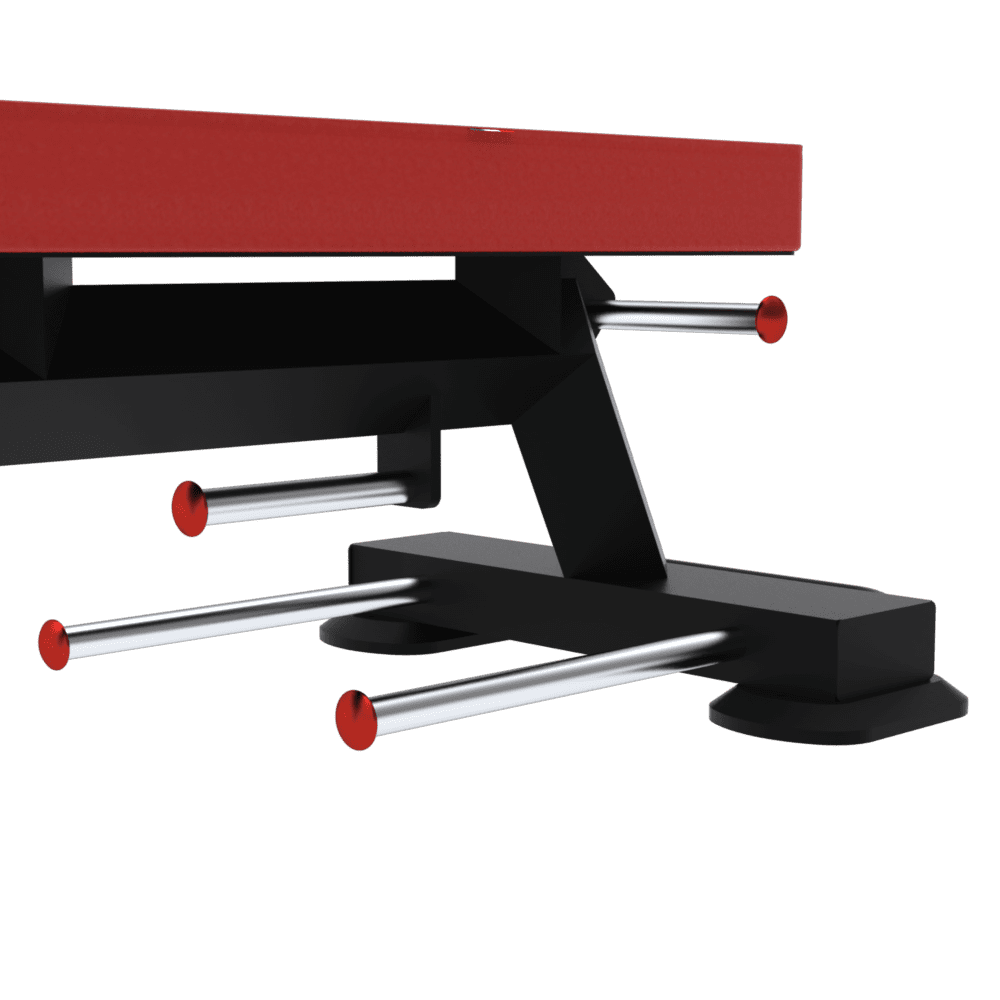 Workout with elastic bands
This bench is equipped with elastic supports to permit a work in progressive tension. They optimize performance while decreasing the risk of injury. The intensity of the contraction is thus, controlled and allows to work with maximum efficiency.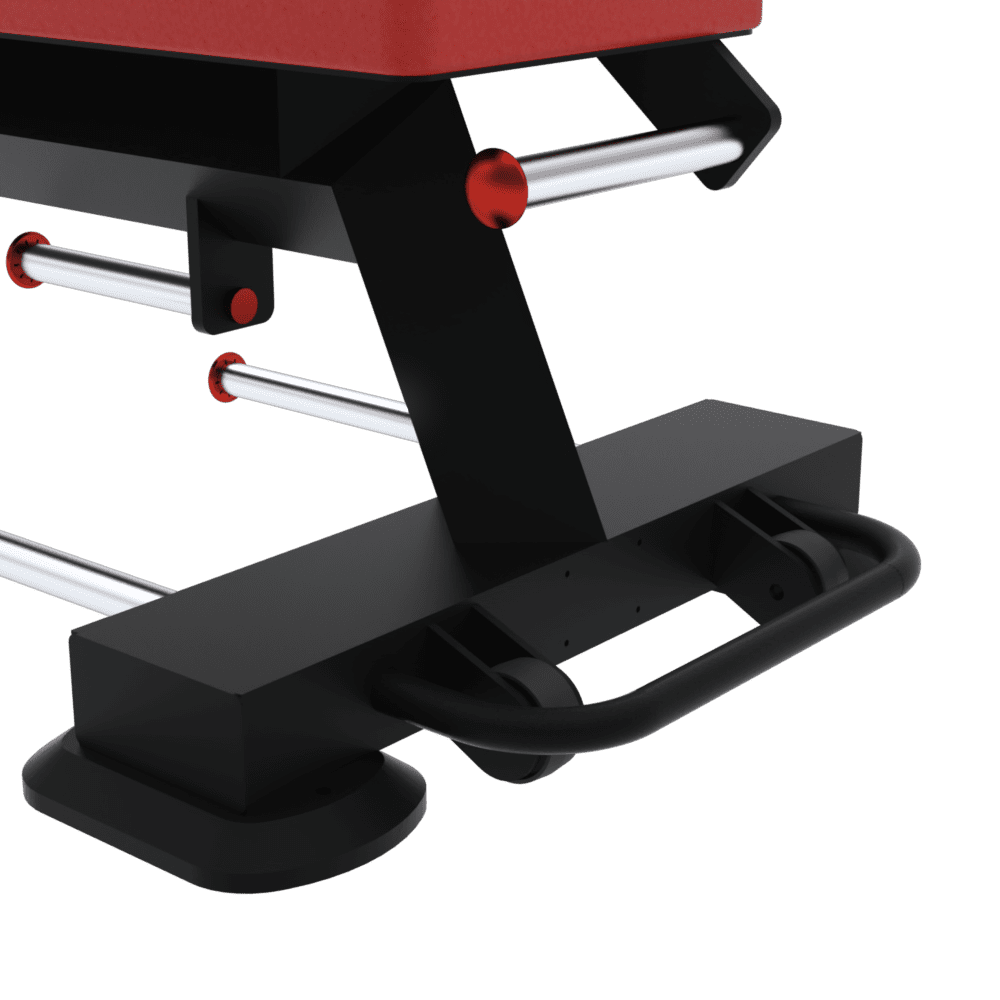 Transport handles
Handles allow to facilitate all movements. Located at the front of the bench, unlike the wheels, it will make easier any transport of the bench. Nevertheless, it is recommended to be two to move the bench, to avoid any risk of injury.
| CHARACTERISTICS | DESCRIPTIONS |
| --- | --- |
| Lenght | 145cm |
| Width | 60cm |
| Height | 45cm |
| Weight | 90lbs |
| Maximum user weight | 331lbs |
| Frame | 4mm/average |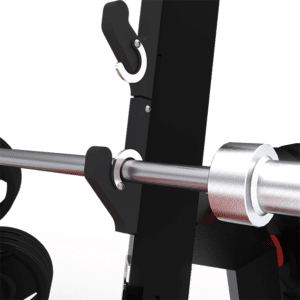 SAFETY
PERFORMANCE benches are equipped with maintaining hooks to avoid bar tilting while loading / unloading weight plates. PERFORMANCE benches also feature bar holders, to ensure safe heavy load workout.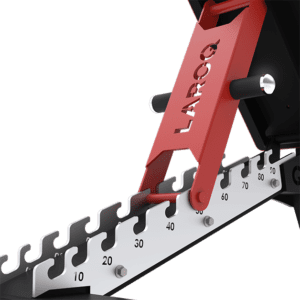 PERFORMANCE
Bench features have been designed according to international weightlifting standards. They have plenty of adjustments to adapt workout to all kinds of morphologies and exercises.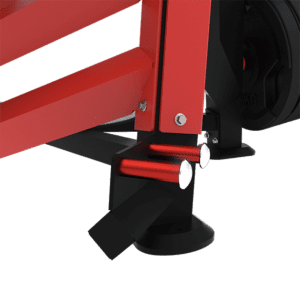 EFFICIENCY
Like the XTREM range of products, PERFORMANCE benches are equipped with elastic band supports enabling progressive tension workouts. The base has been specifically designed for a greater freedom of movement.