Description
120cm
X 115cm

100cm
Height adjustable seat
Because every morphology is different, this machine has an adjustable backseat to offer the best comfort while working out.
Height adjustable bar holders
This bench is equipped with height adjustable bar holders. Users can train with heavy loads in total safety. Height adjustable on 3 levels, users will adapt this safety according to their morphology or the type of exercise.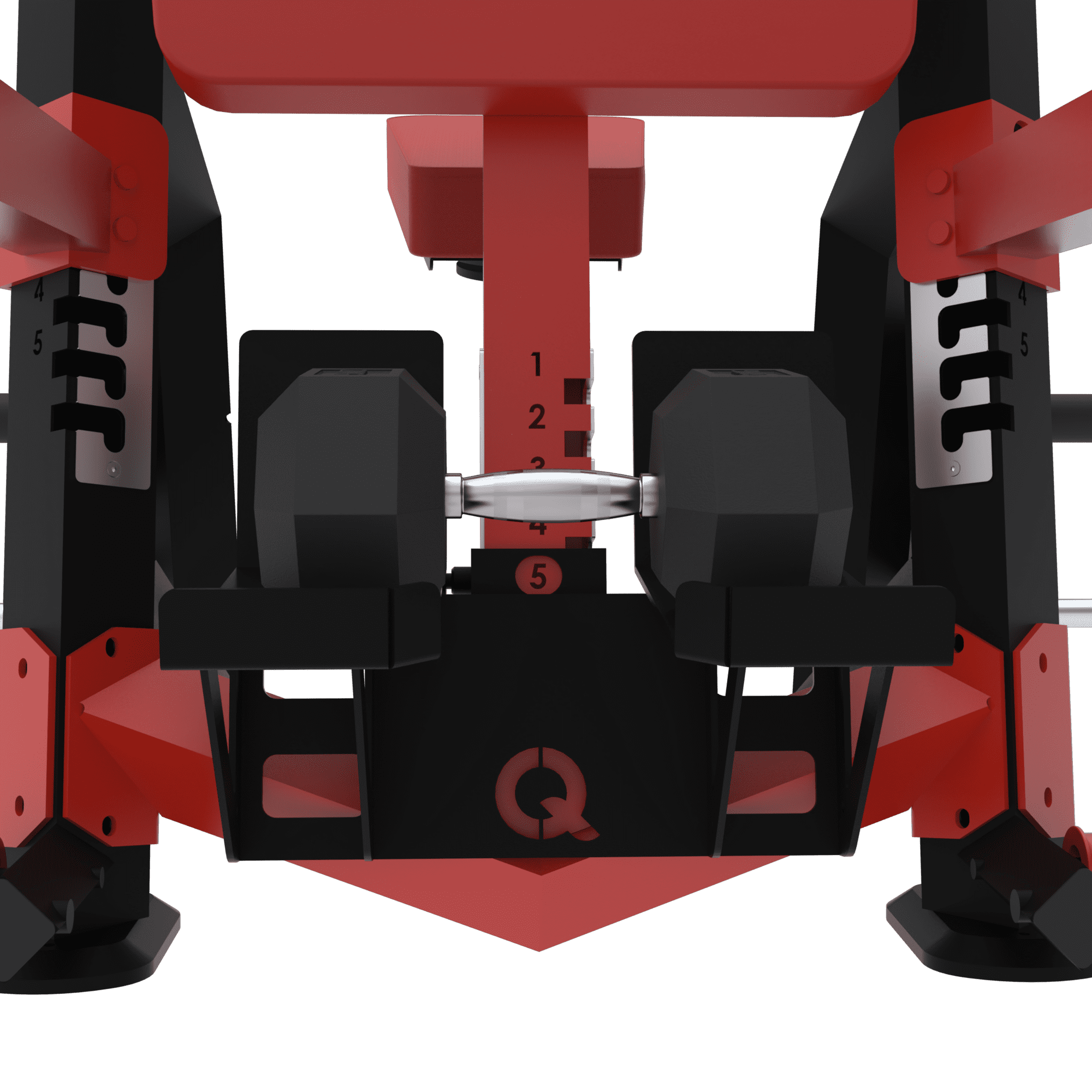 Height adjustable dumbbell holder
In order to facilitate the work of the upper body muscles, we have equipped this bench with an adjustable dumbbell holder. Thanks to its 5 levels of settings, this bench is suitable for all types of morphology and will allow users to work in different ways depending on the exercises performed.
| CHARACTERISTICS | DESCRIPTIONS |
| --- | --- |
| Lenght | 120cm |
| Width | 115cm |
| Height | 100cm |
| Weight | 176lbs |
| Maximum user weight | 331lbs |
| Disc storage | 2 |
| Holder diameter | 51mm |
| Frame | 4mm/average |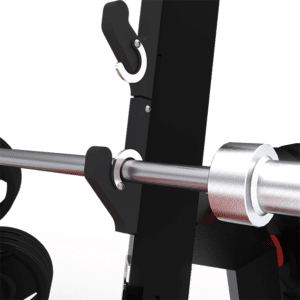 SAFETY
PERFORMANCE benches are equipped with maintaining hooks to avoid bar tilting while loading / unloading weight plates. PERFORMANCE benches also feature bar holders, to ensure safe heavy load workout.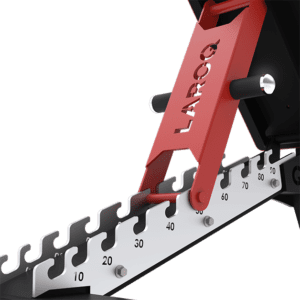 PERFORMANCE
Bench features have been designed according to international weightlifting standards. They have plenty of adjustments to adapt workout to all kinds of morphologies and exercises.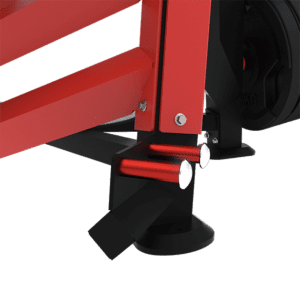 EFFICIENCY
Like the XTREM range of products, PERFORMANCE benches are equipped with elastic band supports enabling progressive tension workouts. The base has been specifically designed for a greater freedom of movement.