Description
320cm
X 131cm

155cm

1323lbs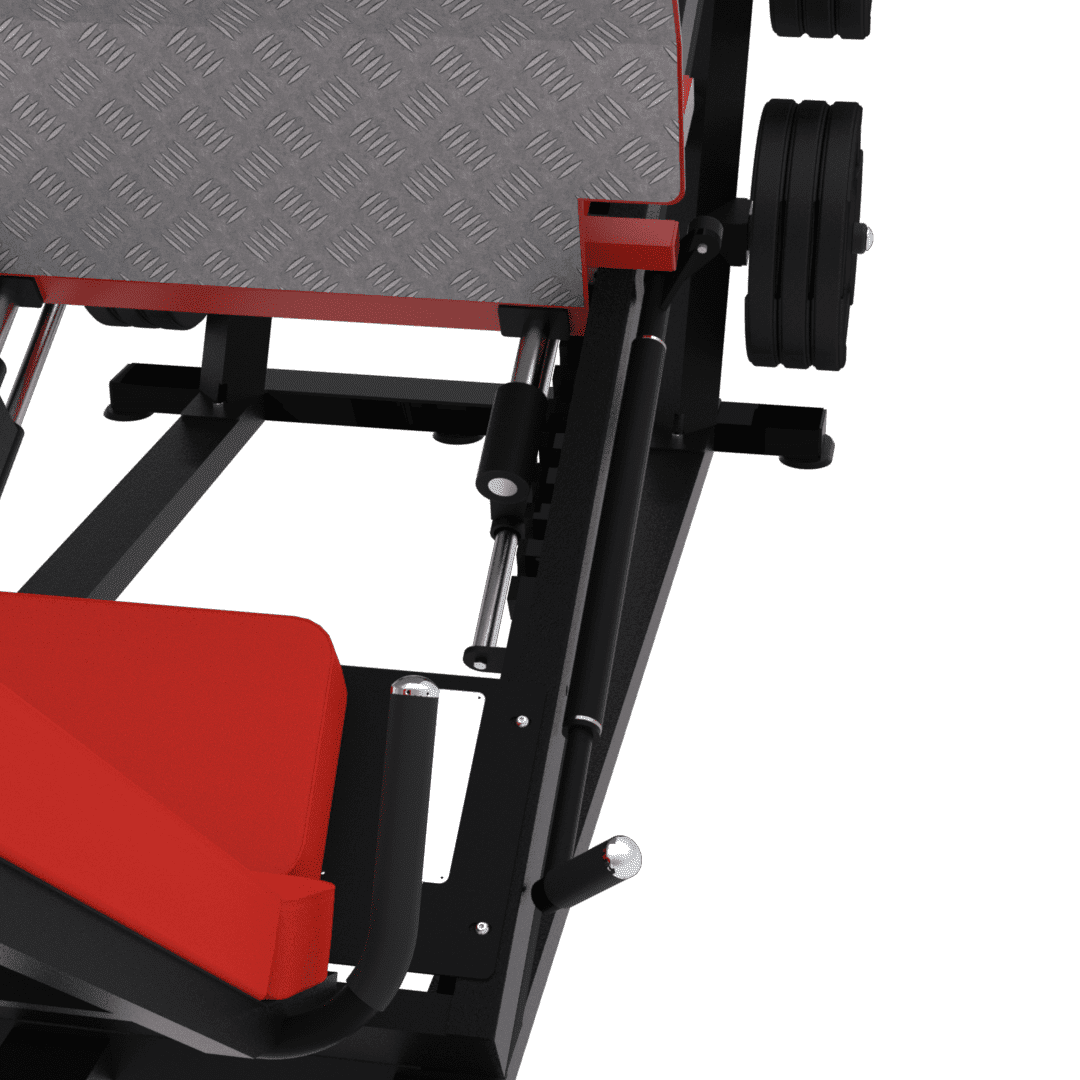 Adjustable range of motion
This machine is equipped with an adjustable range of motion. You can choose the length, the speed and the intensity of movement. Indeed, controling the motion offers a solution to the motor problems and allows to choose the targetted muscular area.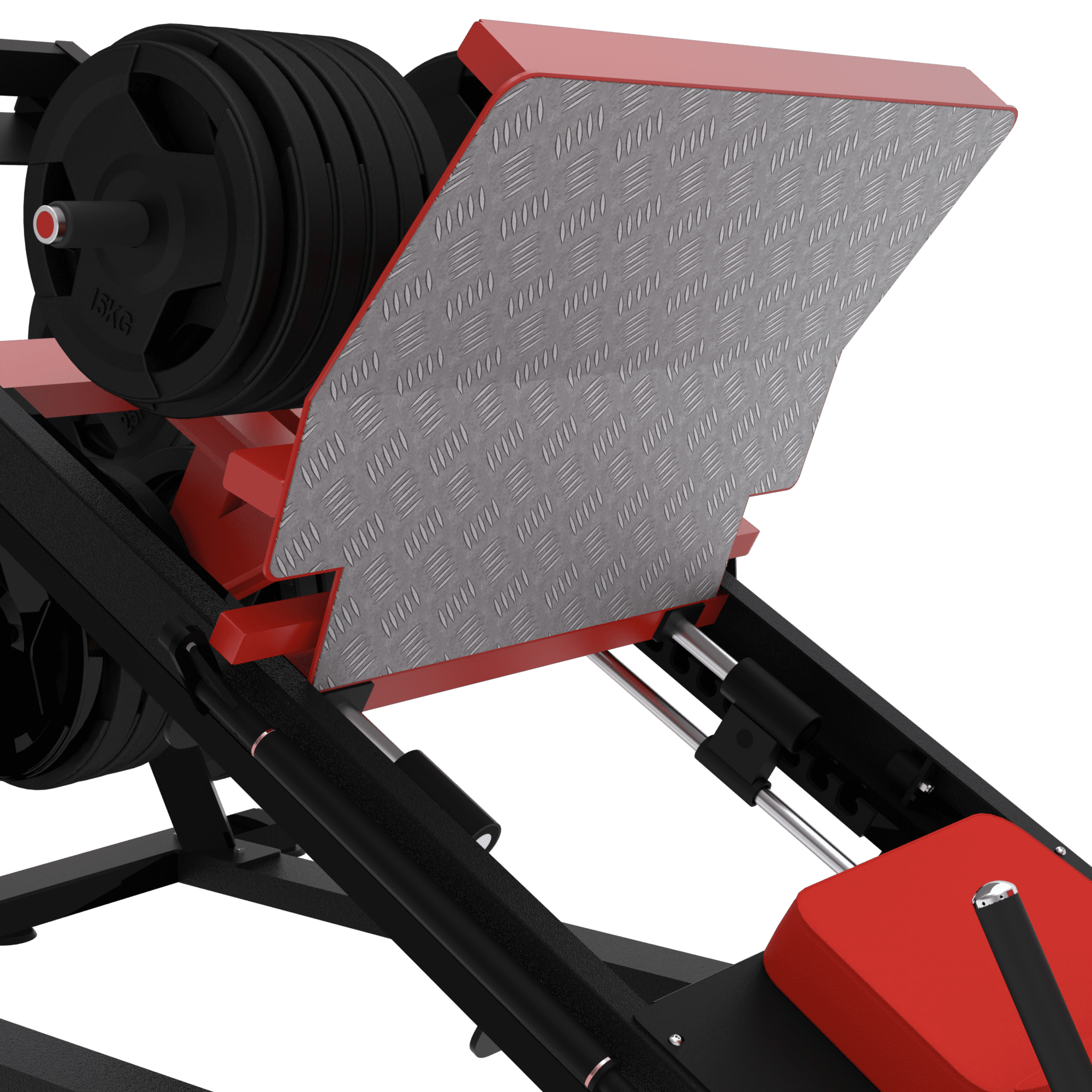 Twin position footplate
The nonslip footrest provides safety for the user. This material offers a total adhesion and allows to be concentrated during the movement in all serenity.
The twin position footplate permits two footrest areas for a work at the bottom or in the upper part.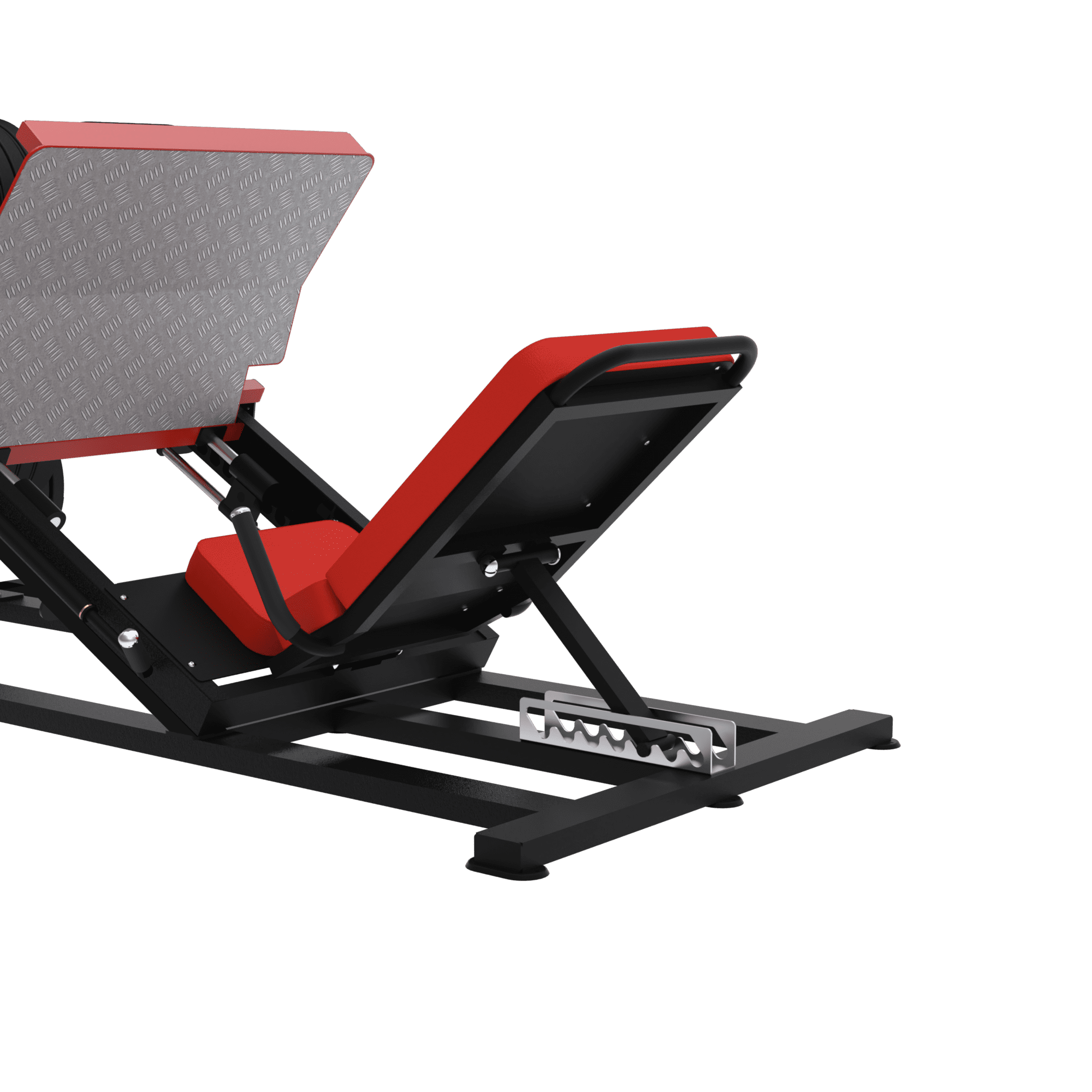 Inclinable backrest
The inclinable backrest offers an optimal comfort thanks to its anatomical shape and high density foam. Moreover, the adjustable backrest allows to workout for all kinds of morphologies.
| CHARACTERISTICS | DESCRIPTIONS |
| --- | --- |
| Lenght | 320cm |
| Width | 131cm |
| Height | 155cm |
| Weight | 507lbs |
| Maximum load | 1323lbs |
| Maximum user weight | 331lbs |
| Plate holders | 4 |
| Disc storage | 4 |
| Holder diameter | 51mm |
| Frame | 4mm/average |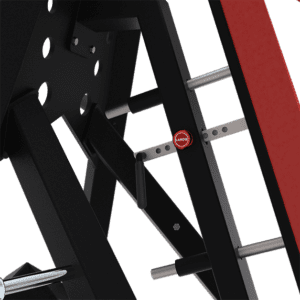 ERGONOMICS
Developed in association with Frédéric DELAVIER, XTREM machines offer a wide range of adjustment settings in order to suit all kinds of exercice and morphologies.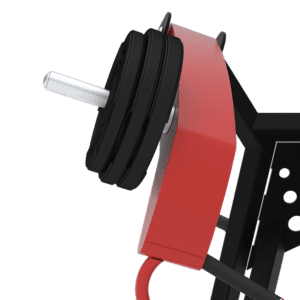 PERFORMANCE
XTREM machines have been designed for users looking for performance. They can bear loads of up to 240 kg with 51mm diameter weight plates (Olympic standard).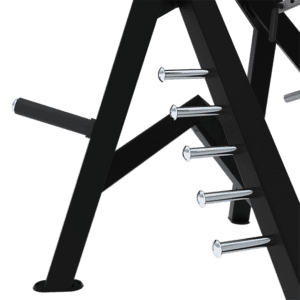 EFFICIENCY
The machines are fitted with elastic band supports which enable users to do progressive tension workouts. The intensity of the contraction is controlled, the efficiency maximum.