Description
135cm
X 100cm

145cm

280lbs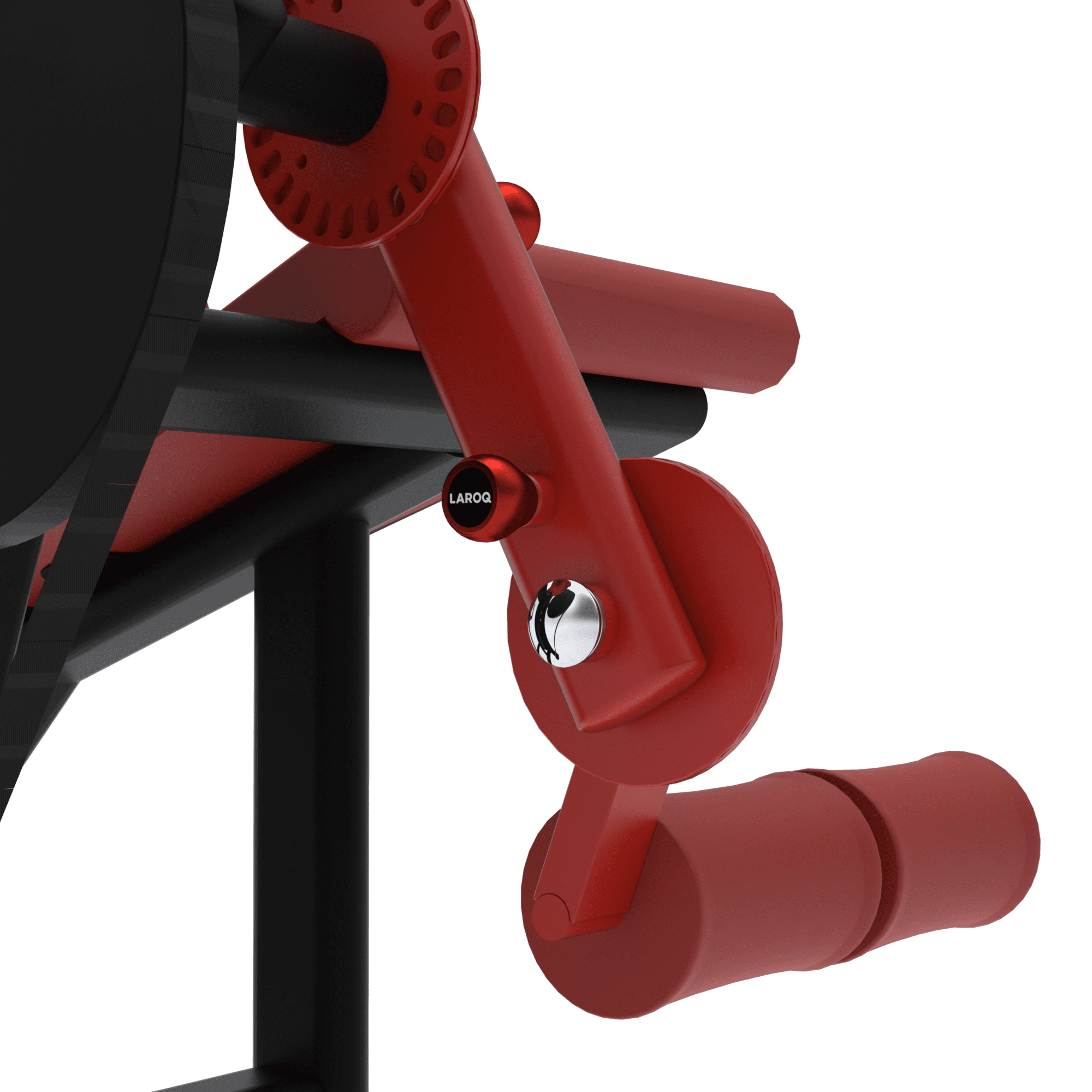 Adjustable leg pad
The adjustable leg pad allows to workout for all kinds of morphologies and to practice all exercices. It provides comfort and optimal stability while offering a ease of access.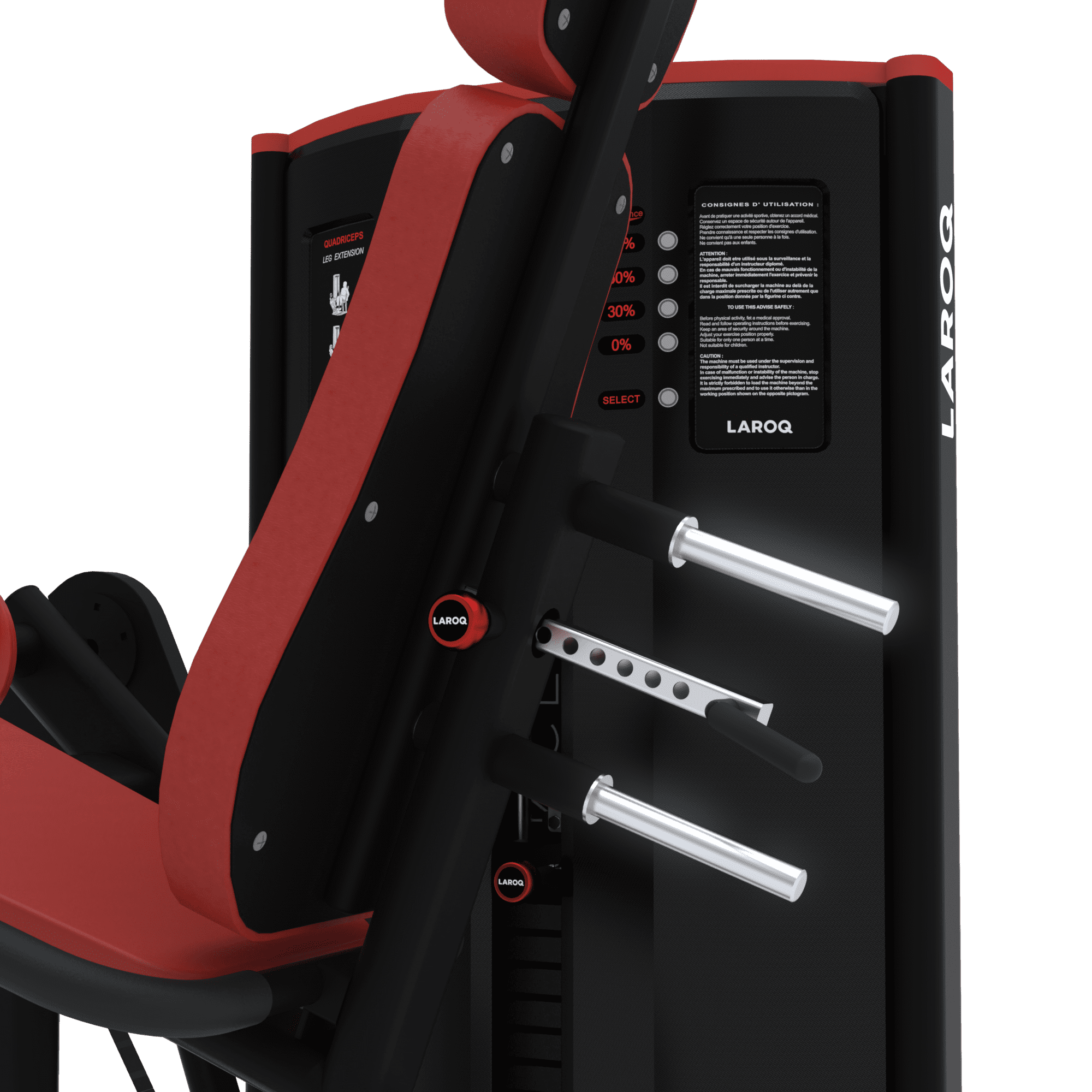 Depth adjustable backrest
This machine is equipped with a depth adjustable backrest and is built to fit all types of body. The backrest has been designed for ease of access and better comfort.
Adjustment assistance is provided by a hydraulic cylinder.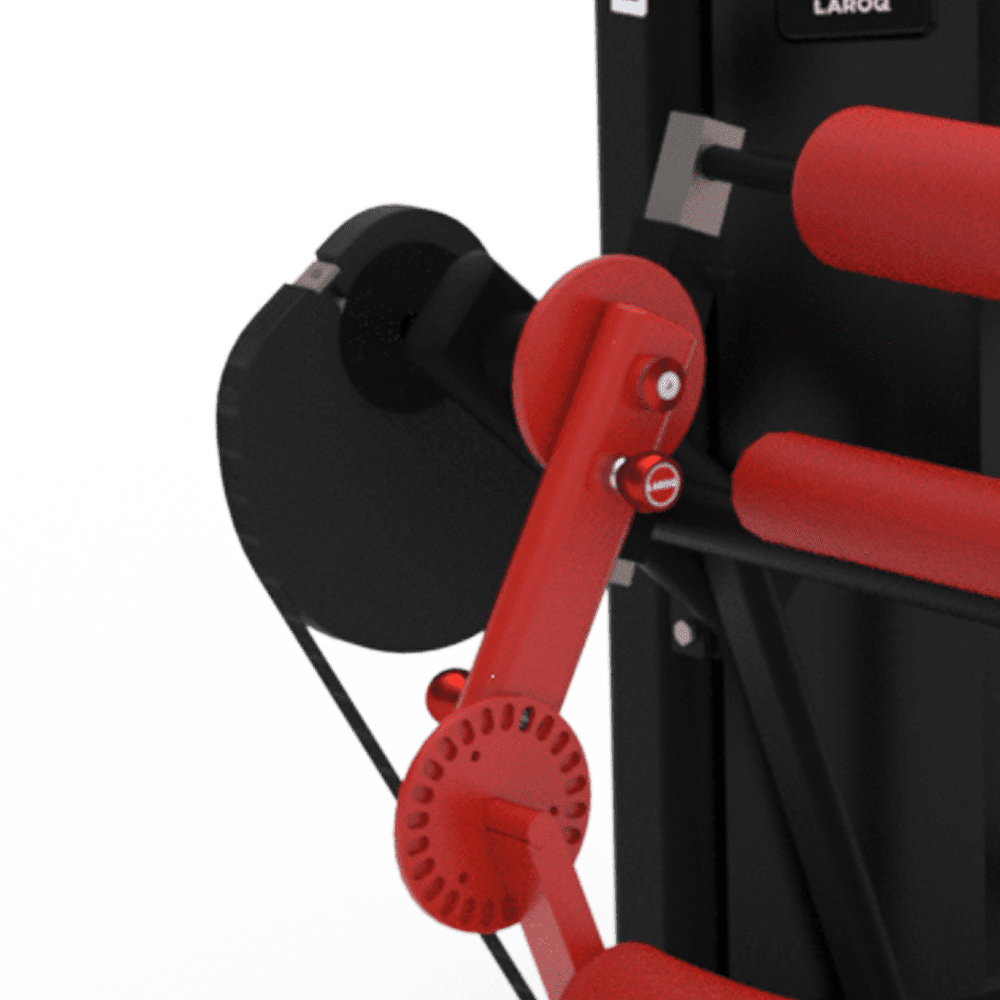 Adjustable starting position
This machine has lots of settings to offer the best comfort for the user. Users can adjust the starting position with easily identifiable and accessible settings from the sitting position.
| CHARACTERISTICS | DESCRIPTIONS |
| --- | --- |
| Lenght | 135cm |
| Width | 100cm |
| Height | 145cm |
| Weight | 423lbs |
| Standard load | 236lbs |
| Maximum load | 280lbs |
| Maximum user weight | 331lbs |
| Frame | 4mm/average |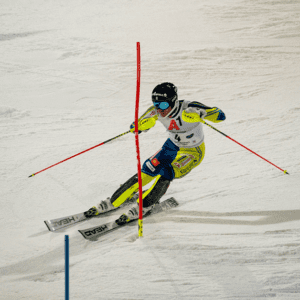 HIGH-PERFORMANCE SPORTS PARTNERSHIP
The first studies began in 1996, with a request from the French Skiing Federation. They needed machines relying on concentric/eccentric workout, in order to improve athletes' performance.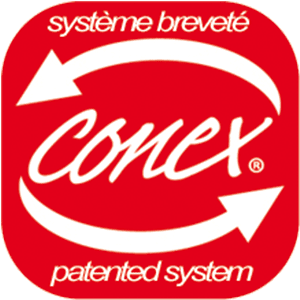 INTERNATIONAL PATENTS
LAROQ has been developing a solution named CONEX ® , protected by several international patents. Users select the load, the desirable degree of assistance and can start training.
CONCENTRIC / ECCENTRIC WORKOUT
Muscular work efficiency is improved by 30% when training with the concentric / eccentric method compared to classic workouts. This training mode, well known to top coaches and medical staff, is highly recommended for athletes wishing to strengthen particular muscle groups, in total safety.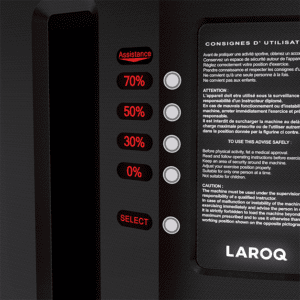 MATIC ® FOR SIMPLICITY
NEXT machines come in the standard MATIC version: 4 preset levels of assistance: 0, 30 , 50 or 70%. Users select the appropriate level and can start training. A digital display enables them to view the concentric eccentric load information. Simple and efficient.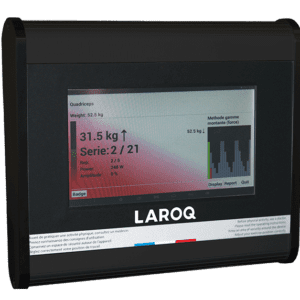 TOUCH ® FOR EXPERTS
More technical training is managed on a connected touch screen, enabling users to choose the right workout program among 15 presets, the desired
level of assistance from 0 to 80% in 10% steps. Once the session is finished, a workout overview is displayed, including consumed energy, number of repeats, coherence with selected program…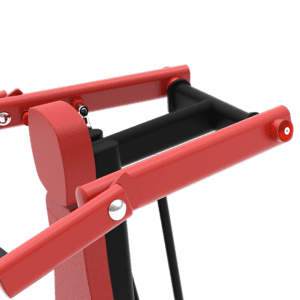 COMFORT
Assistance at the outset. Moreover, the system automatically detects when movements are not totally performed, and the assistance clicks in.