Description
135cm
X 100cm

150cm

309lbs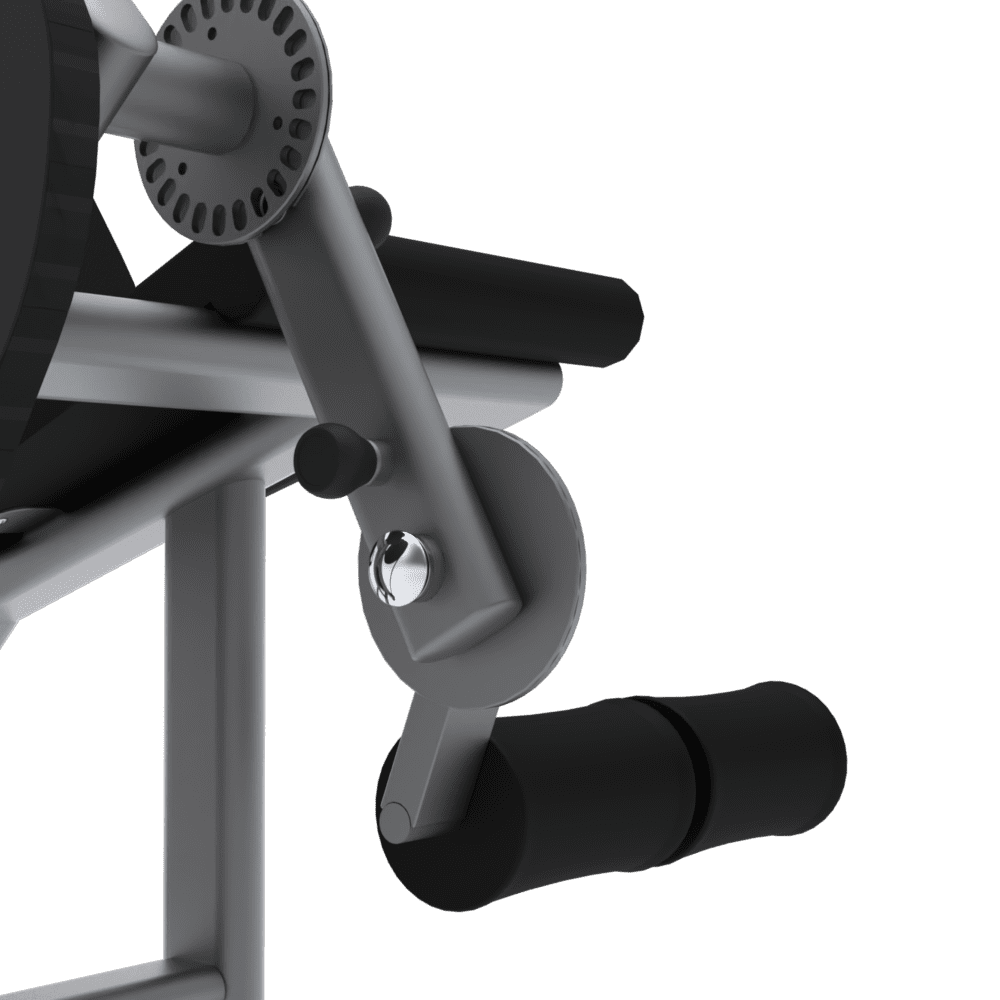 Adjustable leg pad
The adjustable leg pad allows to workout for all kinds of morphologies and to practice all exercices. It provides comfort and optimal stability while offering a ease of access.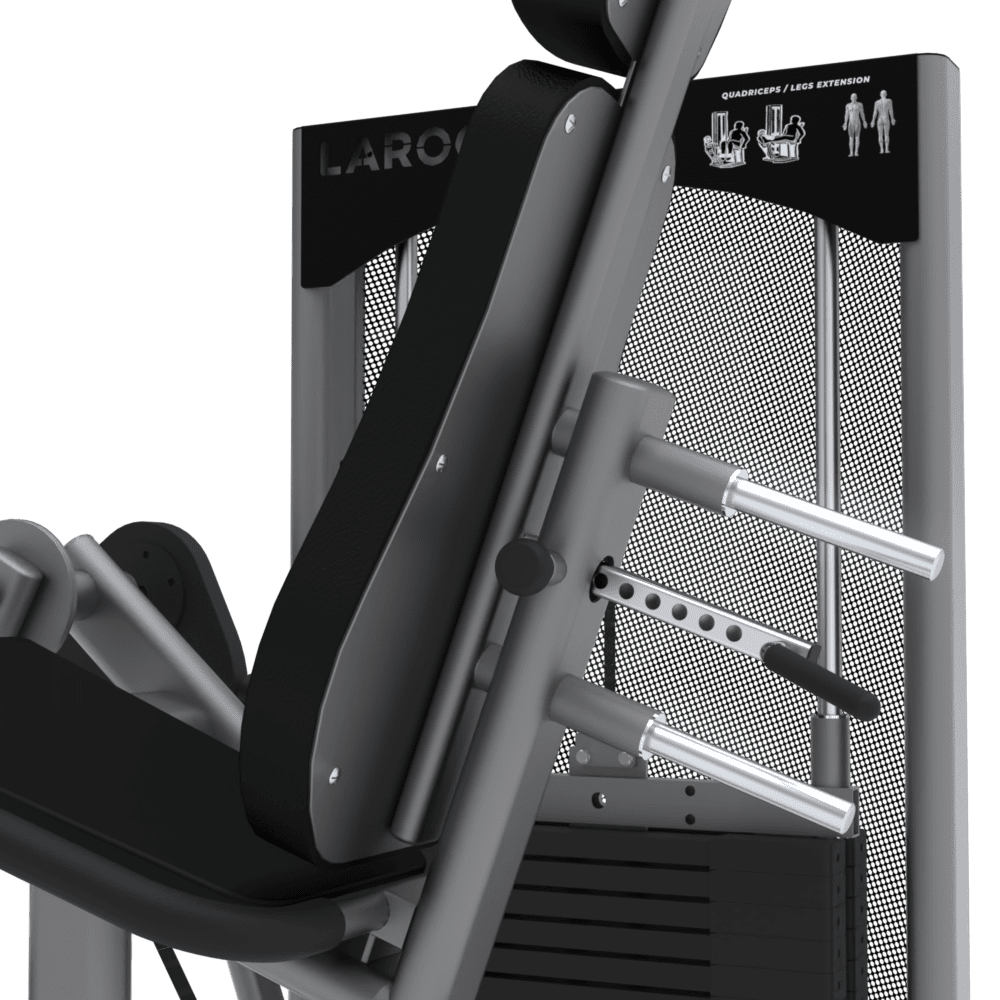 Depth adjustable backrest
This machine is equipped with a depth adjustable backrest and is built to fit all types of body. The backrest has been designed for ease of access and better comfort.
Adjustment assistance is provided by a hydraulic cylinder.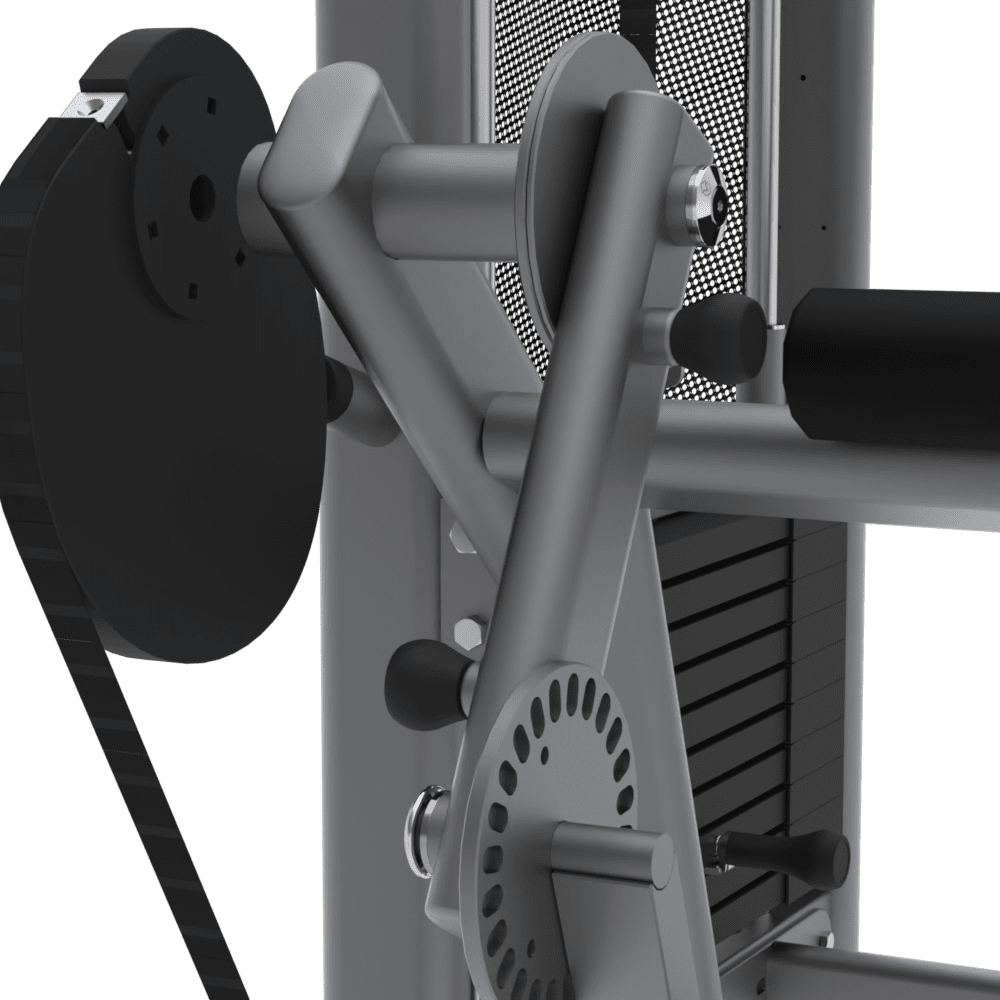 Adjustable starting position
This machine has lots of settings to offer the best comfort for the user. Users can adjust the starting position with easily identifiable and accessible settings from the sitting position.
| CHARACTERISTICS | DESCRIPTIONS |
| --- | --- |
| Lenght | 135cm |
| Width | 100cm |
| Height | 150cm |
| Weight | 423lbs |
| Standard load | 176lbs |
| Maximum load | 309lbs |
| Maximum user weight | 331lbs |
| Frame | 4mm/average |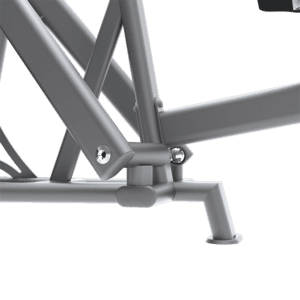 DURABILITY
Mecano-welded frame with 3.2mm tubes, steel stack back protection, hauling straps at very high strength. TANNAC machines were designed for intensive use.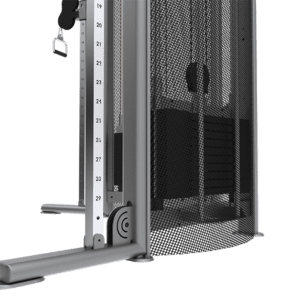 STRENGTH
TANNAC machines, like all our ranges, are the result of our knowledge developed in high performance sport. They respond to high requirements in terms of biomechanics. Loads are adjustable to match the most demanding users' needs.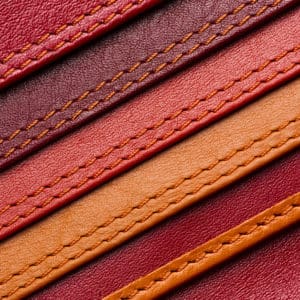 SELECTION
Option : frame colors (grey as standard), upholstery (black as standard),logo embroidery