MX27R
CABLE CROSS STATION ADJUSTABLE PULLEYS
Description
465cm
X 80cm

230cm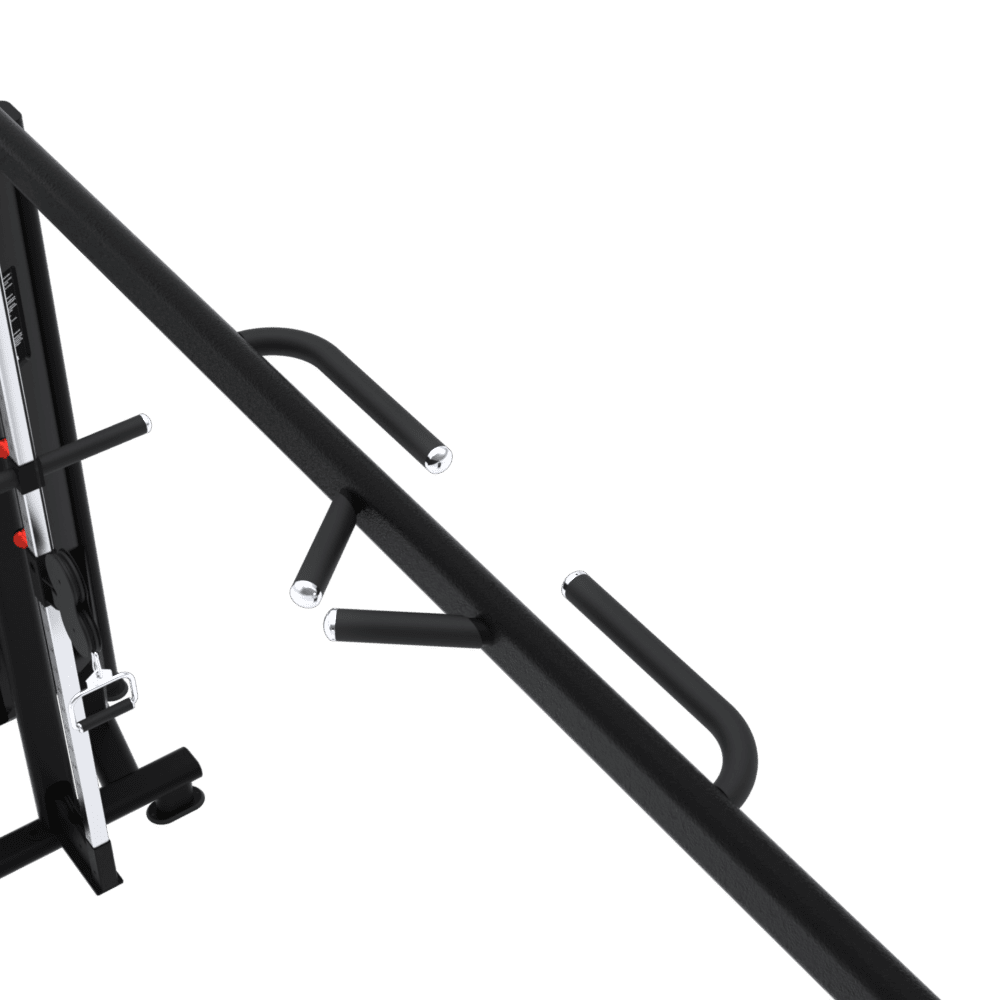 Two pull handles
This machine is equipped with two pull handles to offers many type of exercises. Users can work in pronation or supination but also semi-supination, and semi-pronation, thanks to the two pull handles.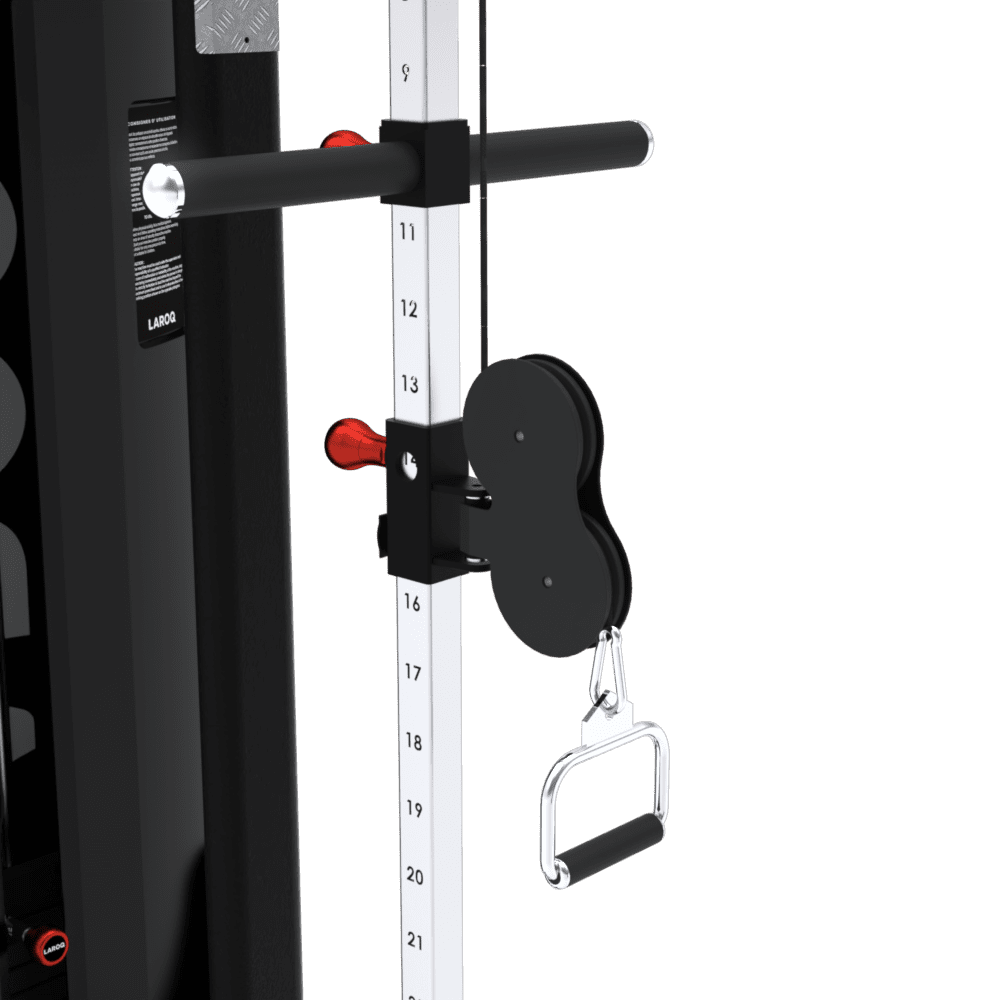 Rotating pulleys
The rotating pulleys allow to workout with all axes and thus, offer a large number of different exercises. Users have the opportunity to change handles of this machine for different accessories (optional) in order to target muscle to workout.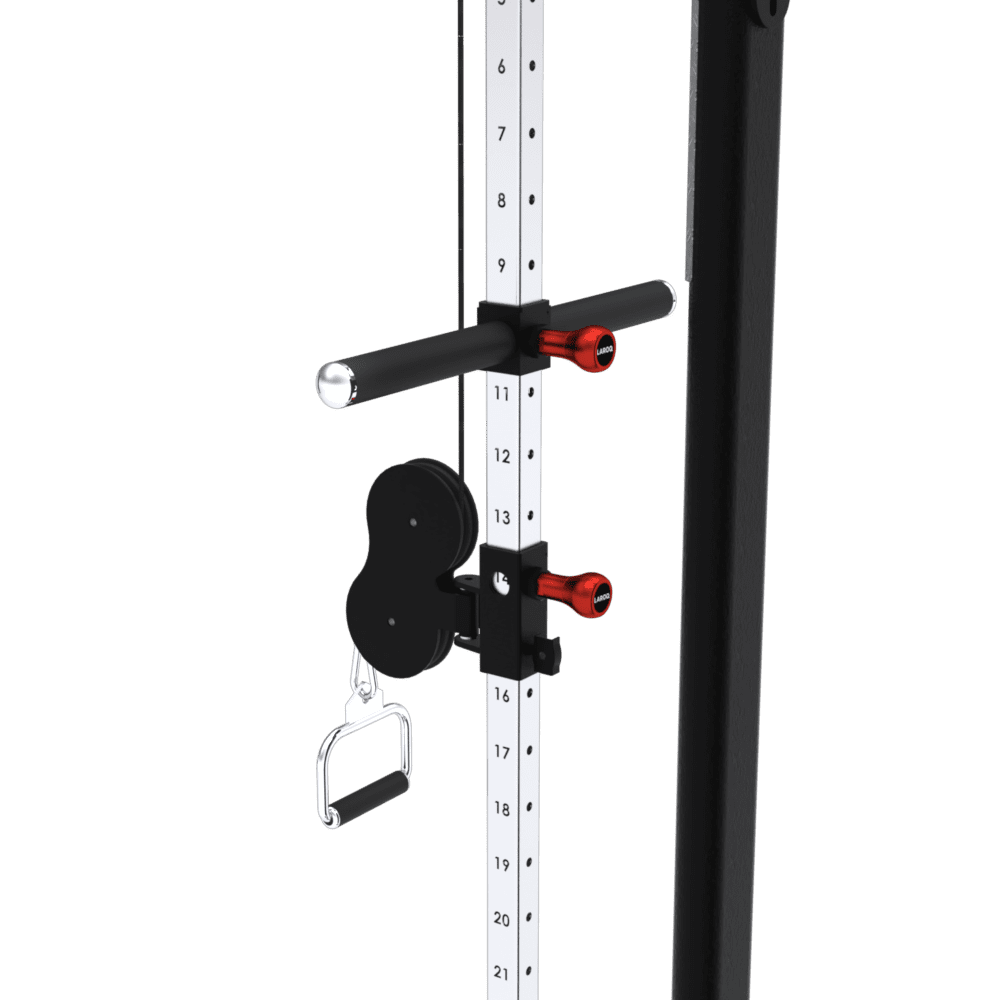 Adjustable pulleys
Equipped with 2 pulleys and 2 handles, this machine allows a wide variety of exercises. Thanks to its 28 adjustable levels, users can choose the height of pulleys according to the practiced exercises.
| CHARACTERISTICS | DESCRIPTIONS |
| --- | --- |
| Lenght | 465cm |
| Width | 80cm |
| Height | 230cm |
| Weight | 551lbs |
| Standard load | 4lbs |
| Maximum user weight | 331lbs |
| Frame | 4mm/average |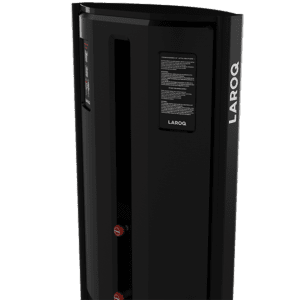 COMFORT
MAXI machines were designed to respond to all types of users : beginners or advanced. If necessary, a quick start assistance is available. Loads are adjustable from 2.5 to 2.5kg for a real progressivity of effort.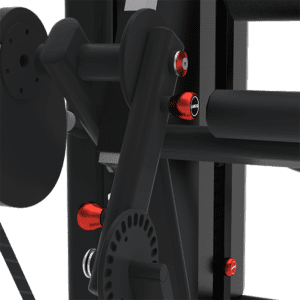 ERGONOMICS
MAXI machines are the result of our knowledge developed in high performance sport. They respond to the most precise demands in terms of biomechanics, offering a wide choice of adjustments : angles, plates, backrests, seats…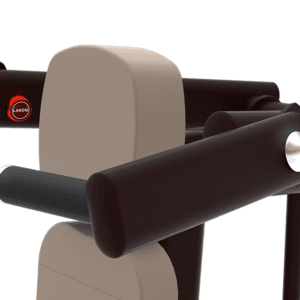 CUSTOMISATION
Frame and upholstery colors can be chosen freely. Tell us what your logo is: we will put it on weight stack guards, embroider it on upholstery (optional).