Description
135cm
X 110cm

135cm

309lbs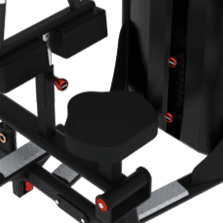 Standard quick start
The standard quick start offers comfort and safety when you start exercises. By operating the clutch pedal, the starting amplitude is reduced, which allows to start with a shorter movement to avoid injury.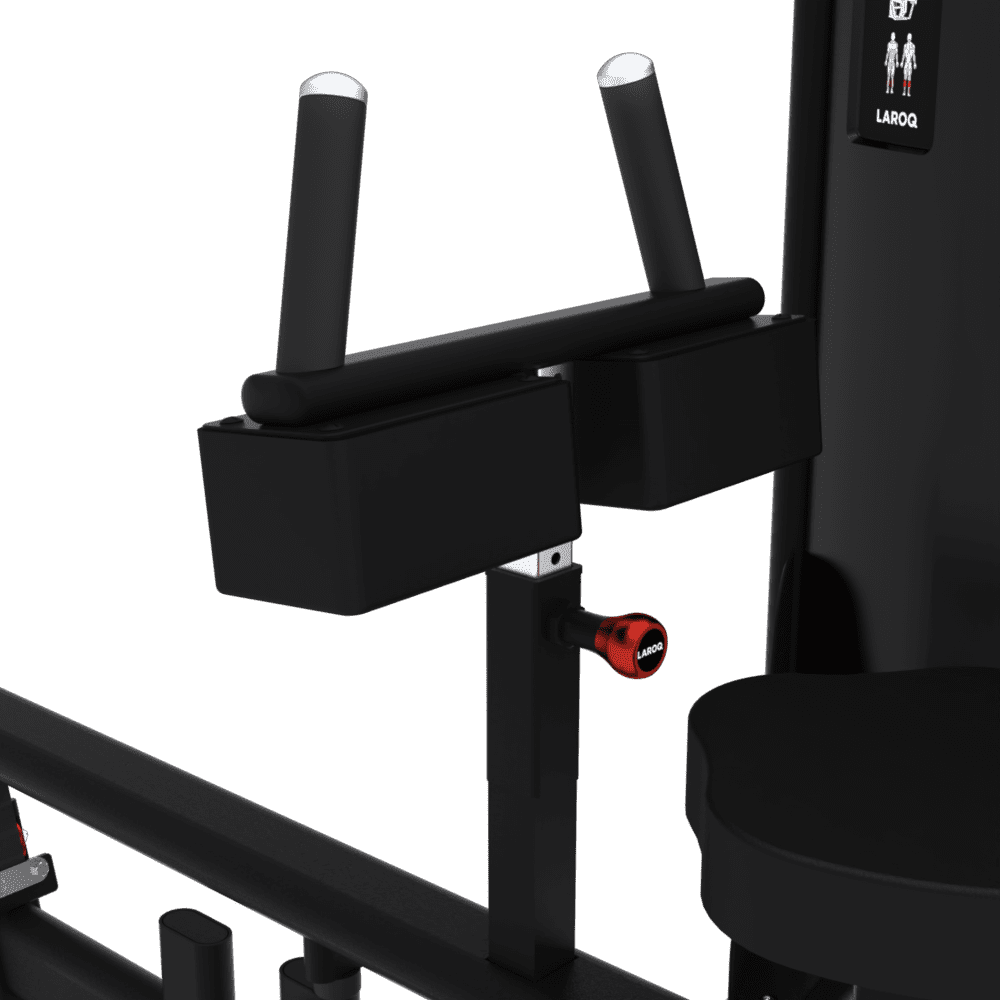 Adjustable leg pad
The adjustable leg pad allows to workout for all kinds of morphologies and to practice all exercices. It provides comfort and optimal stability while offering a ease of access.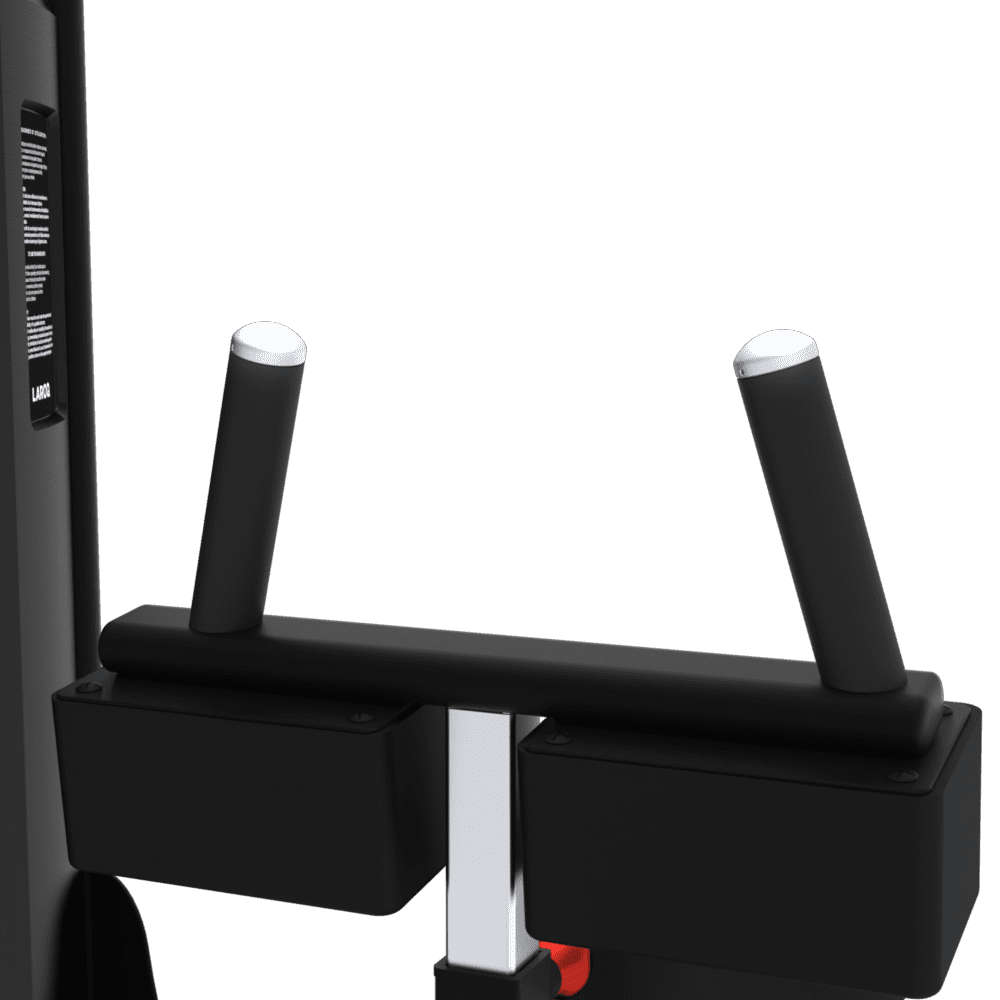 Handles
Handles provide stability and concentration only on the movement of the legs. Users can serenely workout without forcing on another muscle group and while insuring a total safety.
| CHARACTERISTICS | DESCRIPTIONS |
| --- | --- |
| Lenght | 135cm |
| Width | 110cm |
| Height | 135cm |
| Weight | 452lbs |
| Standard load | 220lbs |
| Maximum load | 309lbs |
| Maximum user weight | 331lbs |
| Frame | 4mm/average |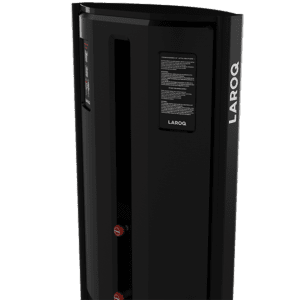 COMFORT
MAXI machines were designed to respond to all types of users : beginners or advanced. If necessary, a quick start assistance is available. Loads are adjustable from 2.5 to 2.5kg for a real progressivity of effort.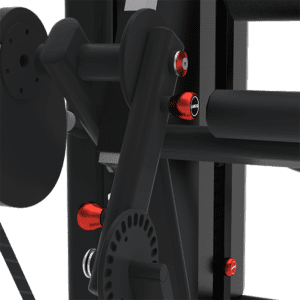 ERGONOMICS
MAXI machines are the result of our knowledge developed in high performance sport. They respond to the most precise demands in terms of biomechanics, offering a wide choice of adjustments : angles, plates, backrests, seats…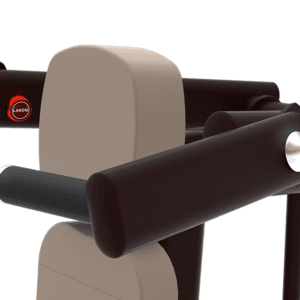 CUSTOMISATION
Frame and upholstery colors can be chosen freely. Tell us what your logo is: we will put it on weight stack guards, embroider it on upholstery (optional).