Description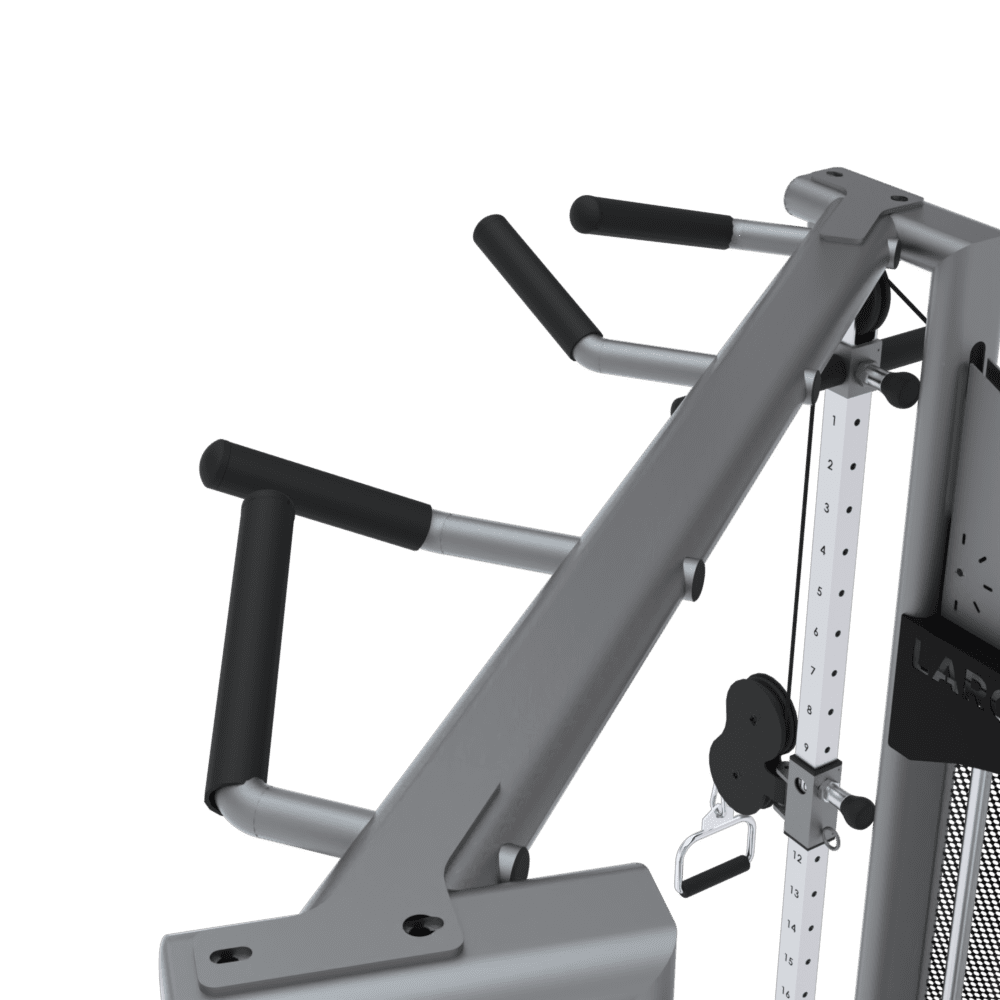 Two pull handles
This machine is equipped with two pull handles to offers many type of exercises. Users can work in pronation or supination but also semi-supination, and semi-pronation, thanks to the two pull handles.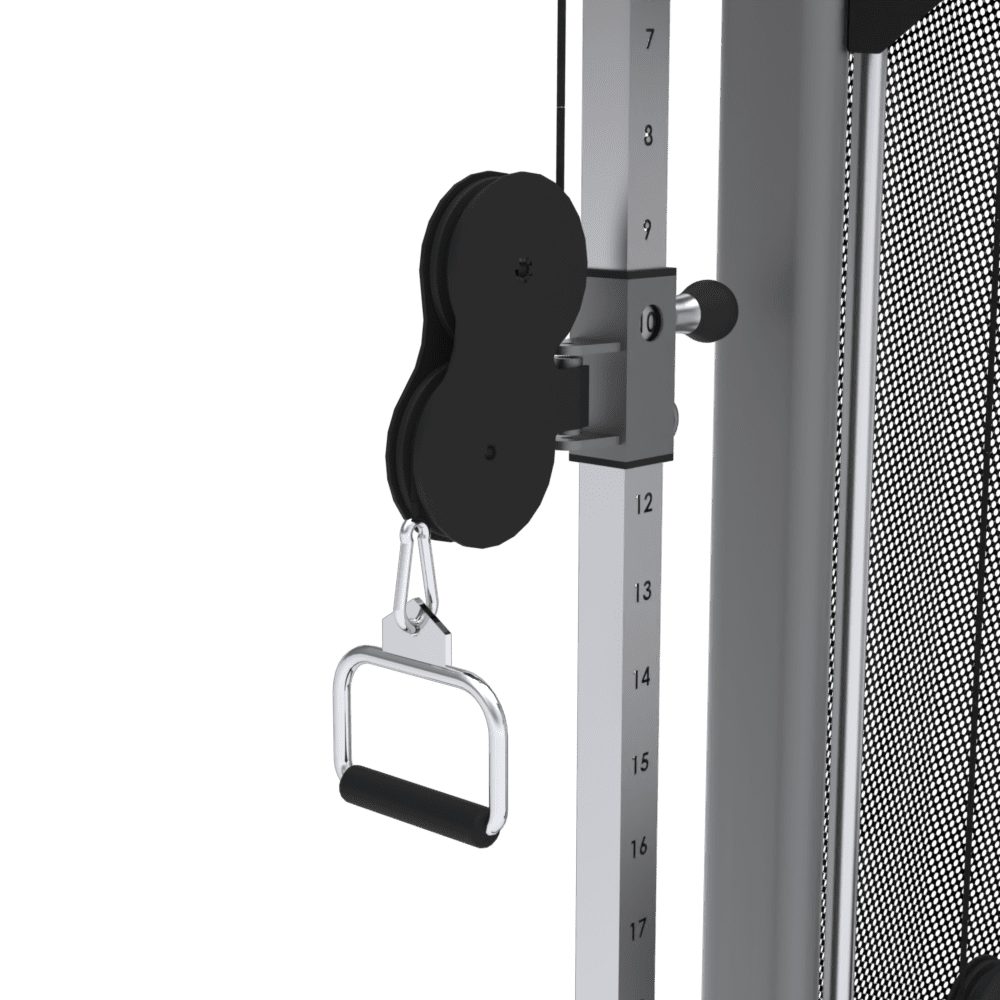 Rotating pulleys
The rotating pulleys allow to workout with all axes and thus, offer a large number of different exercises. Users have the opportunity to change handles of this machine for different accessories (optional) in order to target muscle to workout.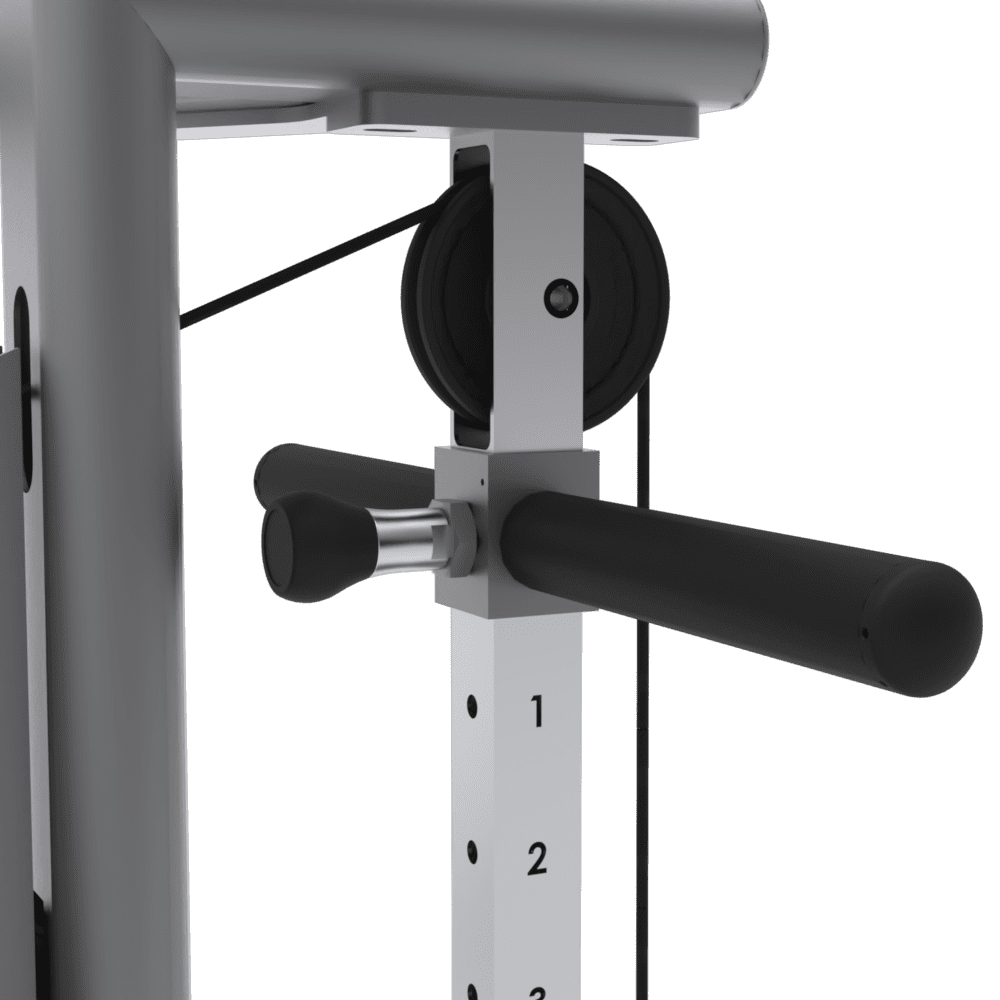 Adjustable pulleys
Equipped with 2 pulleys and 2 handles, this machine allows a wide variety of exercises. Thanks to its 28 adjustable levels, users can choose the height of pulleys according to the practiced exercises.
| CHARACTERISTICS | DESCRIPTIONS |
| --- | --- |
| Lenght | 190cm |
| Width | 110cm |
| Height | 230cm |
| Weight | 441lbs |
| Standard load | 4lbs |
| Maximum load | 4lbs |
| Maximum user weight | 331lbs |
| Frame | 4mm/average |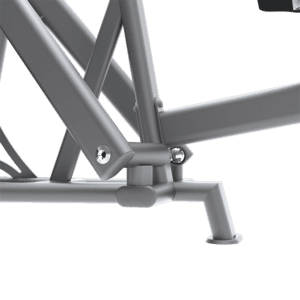 DURABILITY
Mecano-welded frame with 3.2mm tubes, steel stack back protection, hauling straps at very high strength. TANNAC machines were designed for intensive use.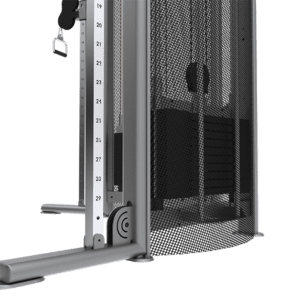 STRENGTH
TANNAC machines, like all our ranges, are the result of our knowledge developed in high performance sport. They respond to high requirements in terms of biomechanics. Loads are adjustable to match the most demanding users' needs.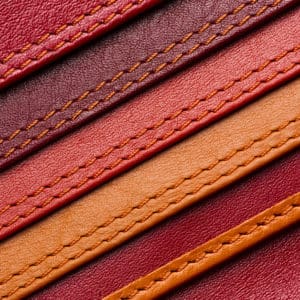 SELECTION
Option : frame colors (grey as standard), upholstery (black as standard),logo embroidery